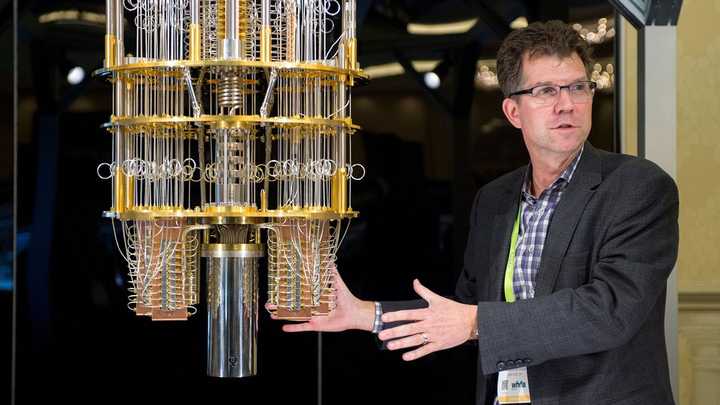 IBM debuted the real quantum computer with 50 qubits at the 2018CES
IBM debuted the real quantum computer with 50 qubits at 2018CES. Though it looks like a steampunk chandelier, it indicates that IBM will take a pivotal position in the field of artificial intelligence. At least for now, you can play the first game, Quatum Battleships, embedded on a real quantum computer.
As the cooling system for the quantum computer was not shown on this exhibition, you cannot see how it runs. But you can see the chip installed inside the bottom metal shield, which can run normally only under silent, super low temperature, electric-free and magnetic-free environment. The temperature must be maintained at 10 mK (-273.14℃). It almost reaches the absolute zero degree.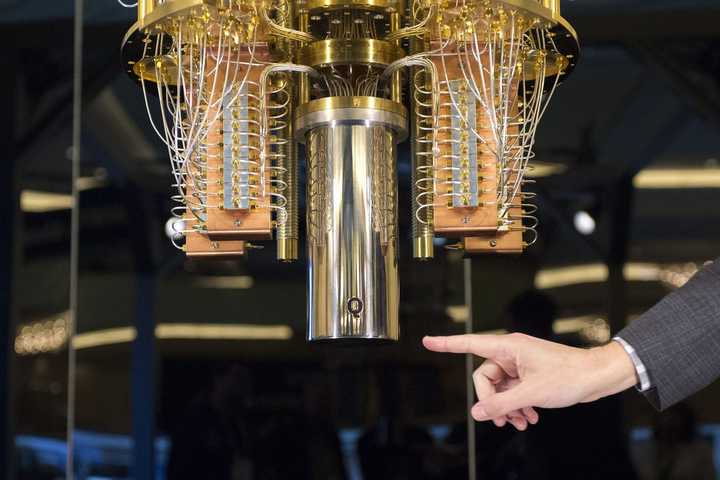 The whole system covers 105 square feet (10 m2) area to run normally. You can also hear a special sound generated by the system. IBM only showed the core part of the system at the exhibition.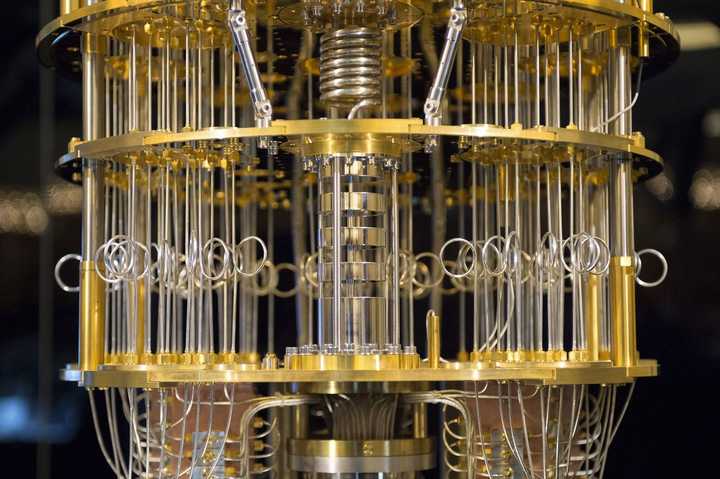 Quantum computer can complete some tasks which is impossible for traditional computers. IBM claimed that they have deployed a cloud-based quantum computer for nearly 60,000 users to perform 17 million experiments. And IBM is also exploring the commercial uses of quantum computers and has developed the business value of quantum computers with a host of industry partners, including finance, new material research and development, automotive manufacturing, and chemical industry.



Author:Hamiltonhuang
Links:http://www.wttech.org/archives/4957
Source: WTT News